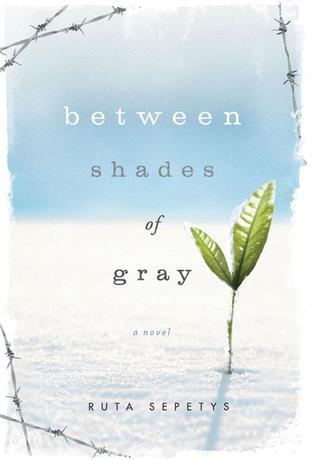 Summary:
Lina is just like any other fifteen-year-old Lithuanian girl in 1941. She paints, she draws, she gets crushes on boys. Until one night when Soviet officers barge into her home, tearing her family from the comfortable life they've known. Separated from her father, forced onto a crowded and dirty train car, Lina, her mother, and her young brother slowly make their way north, crossing the Arctic Circle, to a work camp in the coldest reaches of Siberia. Here they are forced, under Stalin's orders, to dig for beets and fight for their lives under the cruelest of conditions.
Lina finds solace in her art, meticulously–and at great risk–documenting events by drawing, hoping these messages will make their way to her father's prison camp to let him know they are still alive. It is a long and harrowing journey, spanning years and covering 6,500 miles, but it is through incredible strength, love, and hope that Lina ultimately survives.
No Spoilers:
This book left a hole in my heart that can only be filled by a go to sappy romance. Through this story, it is so easy to grow close to these characters and feel every sort of sympathy for them. You can find yourself all hours into the night just devouring this unique and captivating story. I have never read or learned anything about this part of World War Two and being the history nerd I am, had to keep reading as soon as I started. I am truly grateful to how raw and real this book feels and all the feelings it brought me, whether those be good or bad. I really enjoyed the little flashbacks spread throughout the story, it gave you a break from all of the horrible things happening in the present and let you see how they lived before their family was split up. I am always up for learning more and I've always been interested in the history of World War Two in particular. I think anyone with a knack for history or just strong female characters have to at least give this story a try and I think you'll find yourself halfway through in no time.
Rating:
5 Stars
Favorite Quotes:
"Have you ever wondered what a human life is worth? That morning, my brother's was worth a pocket watch."
"Was it harder to die, or harder to be the one who survived?"
"Andrius, I'm…scared."
He stopped and turned to me. "No. Don't be scared. Don't give them anything Lina, not even your fear."