This tag was created by Ariel Bissett over on YouTube and after seeing it on Jessethereader's channel, I just had to do it. This tag is based around the question, If I was the ruler of books, what rules would I create? So bow down to your Bookish Queen and lets get started!
1. What book would you make everyone read?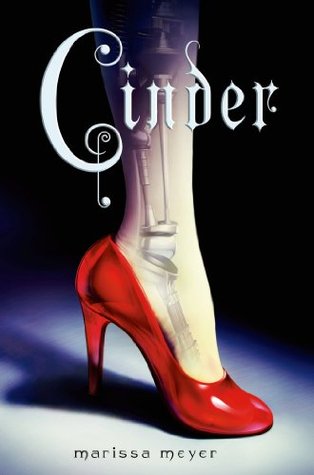 I would happily command everyone in my kingdom to read Cinder by Marissa Meyer as well as the rest of The Lunar Chronicles series. I've talked about this series countless times on here and my Instagram but who can blame me? The first book is a retelling of Cinderella but as a cyborg. Does that sound interesting? No? Well let me continue. Cinder is a young girl who lives in a futuristic world where people live on the MOON. Yes people the moon. These Lunars have powers that allow them to control the minds of humans and other Lunars depending how strong they are and you just need to read it. The series just gets better and better the farther you get into it and it is my baby!!
2. What would you abolish in book construction?
Now I thought about this for a while and after thinking long and hard, I finally came up with an answer. Cover changes are the absolute worst thing publishers could do. When you're in the middle of the series and see that the next one has a cover change, you can't help but cringe at that. *Cringing intensifies*
3. What author would you commission to write any book?
     Okay so instead of going with my go to answer which is of course J.K. Rowling herself or Rainbow Rowell, I choose Colleen Hoover. I've only read one book by her but I have to admit it was one of the best contemporary reads I've had in a long time. Her characters are so relatable and you can find yourself being put in their shoes as well as feeling connected to their problems and romance. 10/10 recommend.
4. What book would you demote to the library basement to make room for new books?
     No One Else Can Have You by Kathleen Hale. There is a lot of controversy around this book and author but I purely just did not enjoy this book and could not finish it.
5.  What cover artist would you commission to create a mural?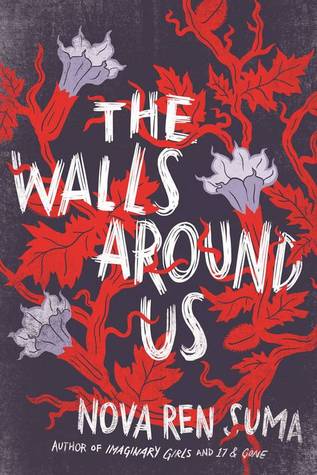 I absolutely love the cover art for The Walls Around Us by Nova Ren Suma and I will admit it was a complete cover buy for me. The story inside is also amazing and I think I remember reading it in one sitting while on a road trip.
6. What characters face would you put on a coin?
I think the only reasonable answer for this question would be Rhysand from A Court of Thorns and Roses trilogy by Sarah J. Maas. He so deserves it and not to mention he is HOT.
7. What book would you award the "Ruler of Books" 2016 Prize to?
A Court of Mist and Fury is by far the best book I've read so far this year. So much happens and the cute moments are freakin cute and the sexy steamy moments are SEXY STEAMY. Just so so good, I'm starting to think this is my favorite high fantasy series. Well Throne of Glass is great too. Ugh hard choice but Sarah is just such a good writer. Al l the praise!!
---
This tag is so fun and you should definitely try it! The only person I'm tagging today is YOU. Make sure to link your post down below if you do it I'd love to see it!
Lots of love ❤ ❤